WHY CHOOSE US?
Sole focus on criminal defense
1 on 1 consultation with the attorney
In-depth case evaluation
Proven results
Strong advocates for the Los Angeles community
TRUSTED REPUTATION
Strong and respected court presence
Long-standing relationships with the courts and prosecutors
Well-versed in all criminal matters from non-violent offenses to serious and violent crimes
Dedicated to protecting our clients' future

BENEFITS
Available 24/7
Free consultations
Flexible payment plans
Jail visits and collect calls
Bilingual staff readily available
In-house notary available

PEER CLIENT RECOGNITION
Endorsed and recognized by Avvo.com with a 10/10 rating.
National Trial Lawyers Top 100 in Criminal Defense- Consecutive Years
Hundreds of 5-star reviews across all platforms such as Yelp, Google, and Avvo.
"10 Best Law Firms" as published by the American Institute of Criminal Law Attorneys
Nationally Rank for Excellence in the Field of Criminal Defense by NACDA

LOS ANGELES CRIMINAL DEFENSE LAWYER
OUR CLIENTS ARE OUR SOLE PRIORITY. We are a time-proven Los Angeles criminal defense law firm dedicated to your future.
When your future, your family, and your livelihood are at stake, a false accusation or an innocent mistake should not derail a lifetime of hard work.
Preserving your future and your career is Mr. Manshoory and his associates' sole focus. As a STRICTLY criminal-defense firm, we are DEDICATED to you and your family. If you have been accused of a crime in Southern California, a pending criminal case can have serious consequences for you, your family, and your career. Many criminal attorneys fail to consider these additional consequences, but at Manshoory Law Group, we understand that your case outcome should have BOTH the PRESENT AND FUTURE CONSEQUENCES resolved to protect you and your family's livelihood.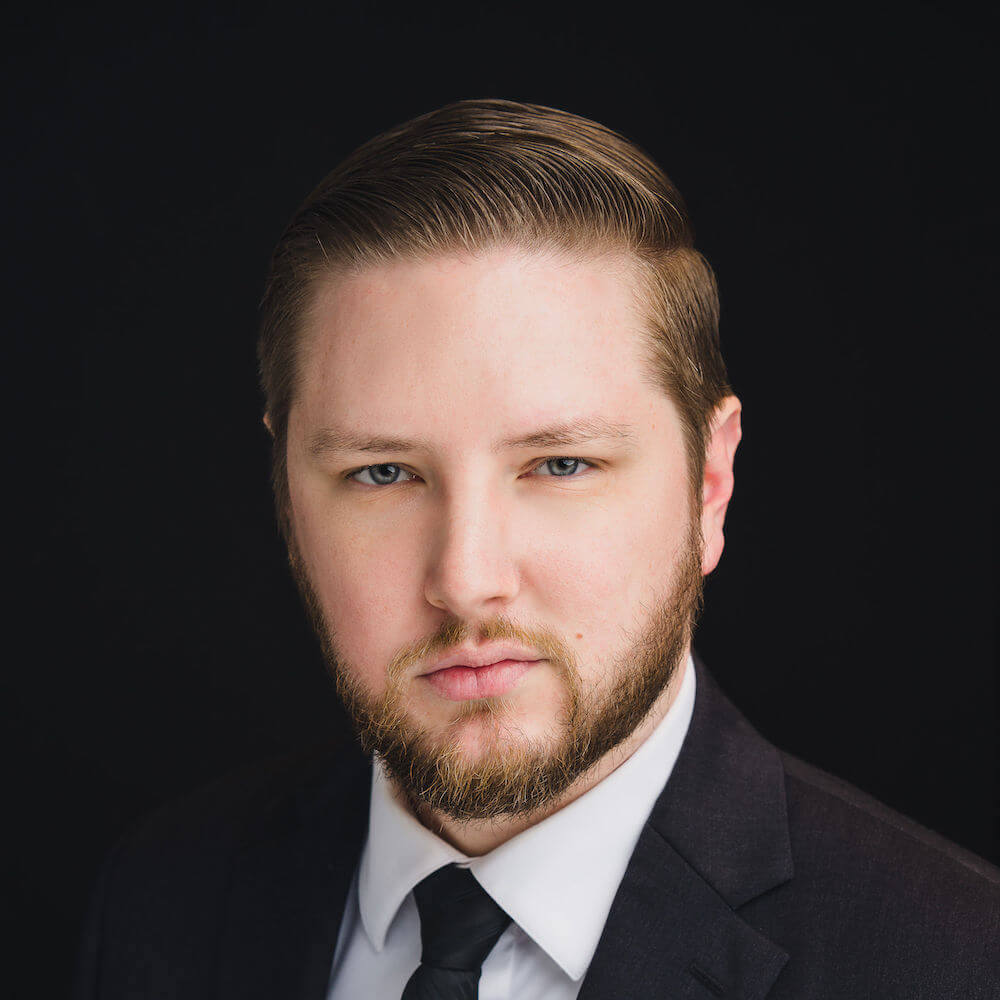 Justin Wynn
Associate Attorney
Justin Wynn's deep interest in people's rights and the rule of law motivated him to focus his career exclusively on criminal justice. His commitment to clients consistently leads to positive outcomes, including a higher-than-average dismissal rate. His goal is to obtain the most favorable results possible for every defendant.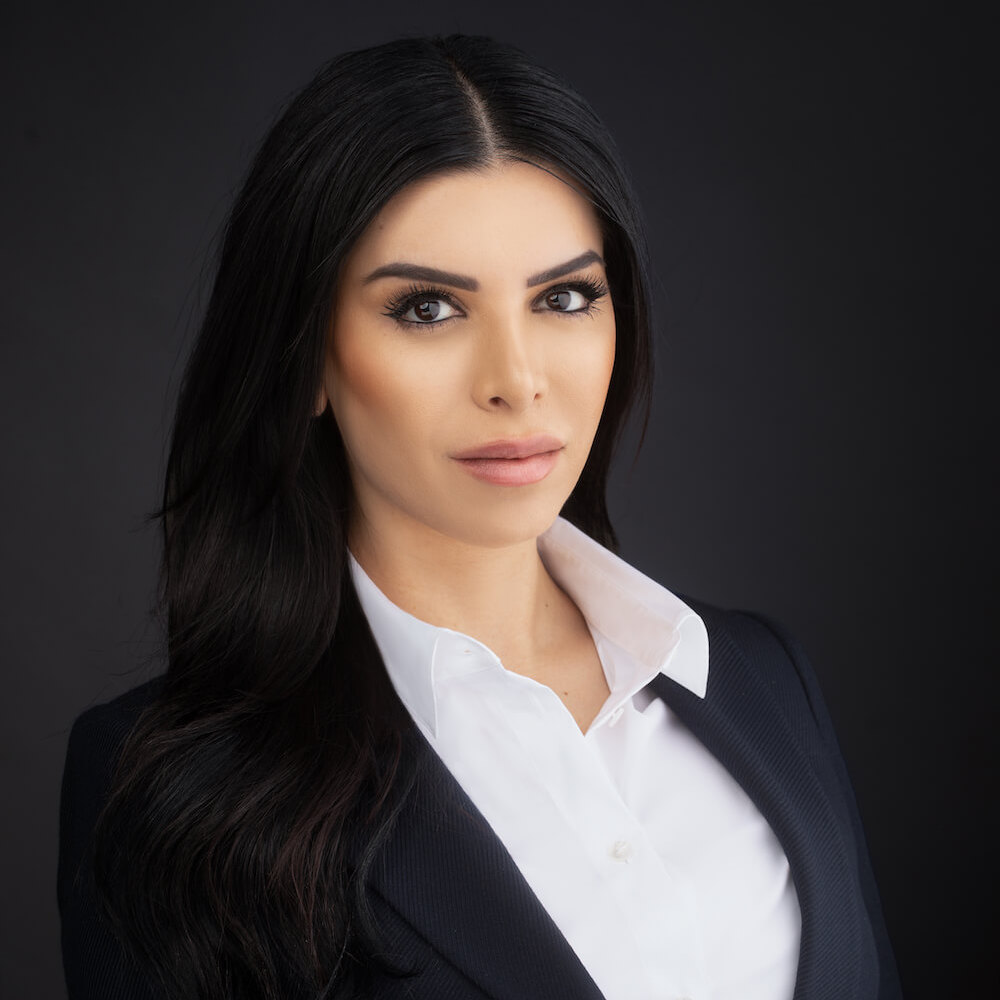 Armina Petrosyan
Associate Attorney
Armina Petrosyan has a passion for criminal defense, adeptly translating her background in English and philosophy to impressive legal writing achievements, applying them to her work in misdemeanor and felony cases, conducting preliminary hearings, arguing motions in court, and preparing for trial.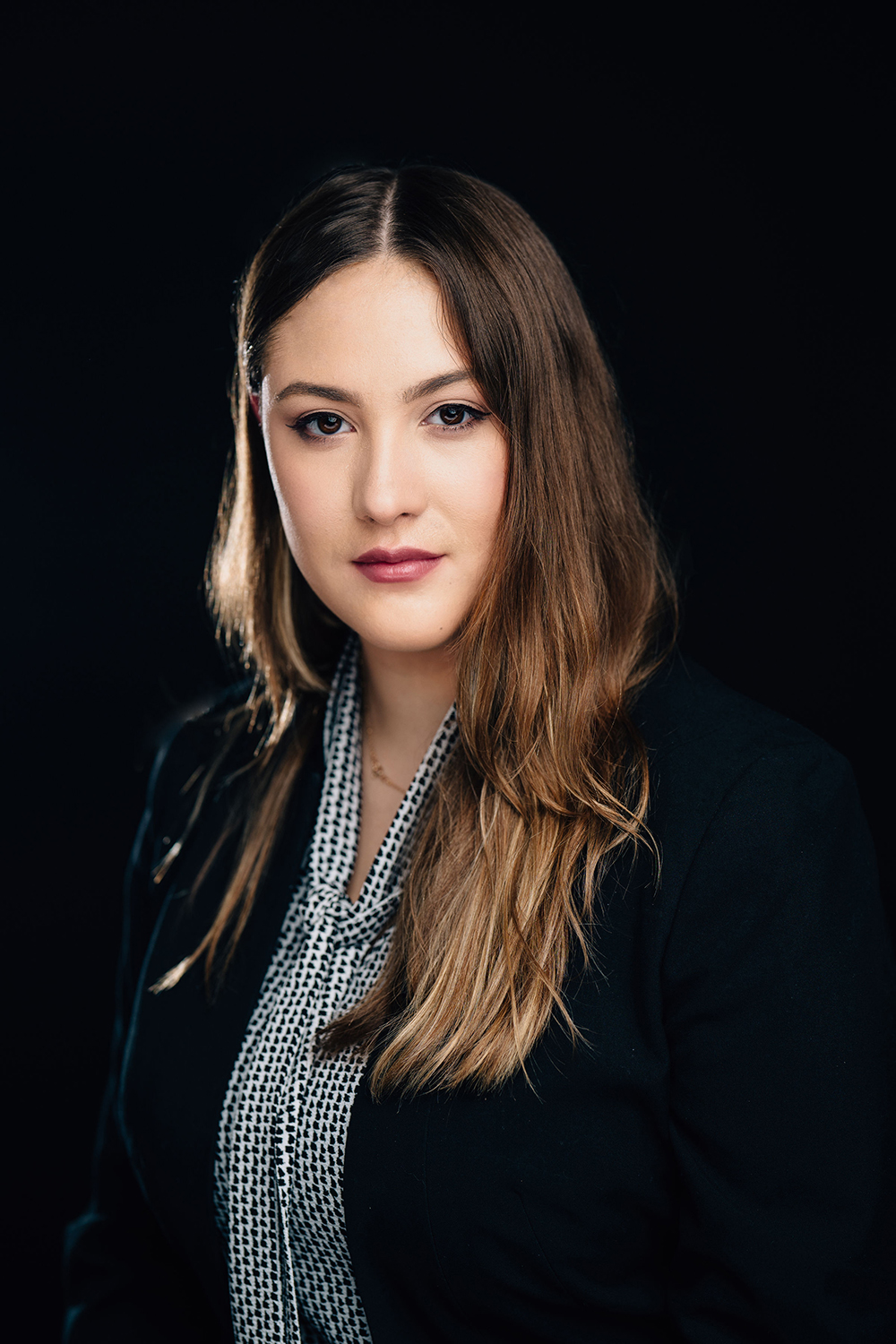 Gabriella Castro
Associate Attorney
Gabriella has wholeheartedly committed her career to the pursuit of public service and criminal defense. As a zealous advocate, she is deeply passionate about guiding her clients through what can often be an overwhelmingly challenging period in their lives. Her unwavering dedication lies in safeguarding her clients' invaluable freedoms with the utmost diligence, ensuring they are protected to the fullest extent of the law.
AGGRESSIVE LEGAL HELP WHEN YOU NEED IT
Our attorneys have extensive training solely in criminal defense. We are committed to using these skills to our client's advantage. OUR GOAL is simple, custom-tailored representation for EACH INDIVIDUAL we represent. This individualized representation and advocacy is why members of law enforcement, fellow lawyers, medical professionals, and hard-working members of society all have chosen Manshoory Law Group as their trusted advocates and guides through the Criminal Court System.
Do Not Speak to the Police Before Calling Criminal Defense Attorney at Manshoory Law Firm. We Are Available 24/7. Let us Speak on YOUR BEHALF.
Manshoory Law Group, APC is here to guide you in making an INFORMED DECISION about how to RESOLVE your case.
CONTACT OUR CRIMINAL DEFENSE ATTORNEYS FOR A FREE CONSULTATION

When You Need A Los Angeles Criminal Defense LAWYER…
There is nothing more disturbing than getting charged with a crime. When you feel the cuffs clinch around your wrists and hear that you're under arrest, a whole system starts working against you to destroy your life.
Fortunately, we live in a nation of laws and all people are guaranteed certain legal rights in this country. One of them is right to an attorney. Your first step after an arrest is to contact a qualified Los Angeles criminal lawyer like the team at Manshoory Law Group.
To benefit from our aggressive strategies and representation:
Call (877) 977-7750
Fight Back Against The System
With Manshoory Law Group, APC, on your side, you can trust that we will use creative methods and a zealous attitude to pursue the best possible result for your case. We are fully committed to our clients and to their needs, whether they have been charged with a minor crime or one with the potential of changing their lives forever. No matter what your crime, we are the Los Angeles criminal defense attorneys you need to handle your case.
A defense attorney does more than just defend your legal rights. A criminal defense lawyer's job is to keep the system honest. If they make a mistake, a criminal defense lawyer points it out and does its utmost to prove that it throws the whole case in doubt. That's why we undergo so much training and fight so diligently on behalf of our clients.
But if you do not have a Los Angeles criminal lawyer on your side in the courtroom, you're at the mercy of the court. You do not know all of the tricks the prosecution can pull. You do not know what is a good deal and what is a poor deal. A Los Angeles criminal defense attorney is your greatest ally in the courtroom. If you have been charged with a crime, we urge you to contact us immediately. The sooner our criminal lawyers can get to work, the better your chances will be.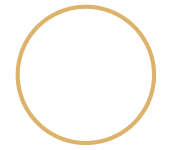 Your First Steps After Arrest
Many people do not know what happens after an arrest or when they should call a lawyer. The best time to call a Los Angeles criminal defense attorney is as soon as possible after your arrest. Here's why.
The police have certain legal responsibilities, including reading your rights and sticking to the stringent rules regarding arresting people. A defense attorney will know whether or not these rules have been stuck to, and if not, they may be able to help you to exercise your rights.
You will usually be booked, and have a constitutional right to a speedy trial, your lawyer can advise you on what you should or should not participate in, for instance, if you are asked to provide a handwriting sample you may not have to. Lawyers will protect your right to only be detained for a reasonable time. If not, the attorney can ask for a writ of habeas corpus which orders the police to bring you before the court, to see if you are being detained under the law or actually free to go.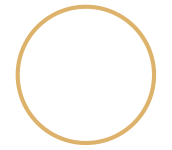 The Criminal Complaint
The first major step after arrest is for the state to decide whether or not to file a criminal complaint. The officers will decide whether they have enough evidence to make a case. If they do, they will forward that information on to the District Attorney (DA). It is the DA that decides whether or not to file the complaint.
If you can contact a Los Angeles criminal lawyer before this point, they can talk with the people involved to try and convince them that they don't have enough evidence to move forward, along with several other legal strategies.
It's important to note that if you are held in custody, the DA must make a decision within 48 hours. However, if you know you're under investigation then they have the right to make a decision for up to one year in misdemeanor cases and for longer periods based on what they are investigating you for.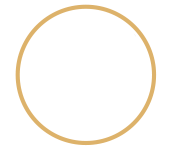 Bail
Depending on your alleged charges, you may be let go and ordered to appear in court later. You may also have to pay bail to get let out, or in some cases held until your arraignment. The first thing you should do when you get released from jail is to contact a Los Angeles criminal defense attorney and build a strategy for your defense.
Bail is commonly misunderstood, and a defense attorney can properly explain the process to you as well as try to ensure that your bail is set at a fair amount. Bail is not a fee for temporary release, it is usually money that is held by the court until the legal proceedings have been carried out. It is a way to try and ensure that a defendant shows up to recover this money.
Without the bail system, many innocent people would have to sit and wait in a jail cell until their trial, which can cause all manner of issues. A defense attorney can help to negotiate bail and minimize time spent in cells.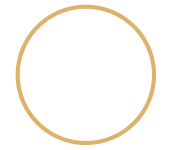 Facing Arraignment with a Criminal Defense Attorney
If the DA moves forward, an arraignment will be scheduled and you will be notified. The arraignment is when your charges are read to you and you are asked to make a plea. The DA has an obligation to do this within 72 hours under the Sixth Amendment. If not, you may be able to argue that your constitutional rights have been violated. Just because you have been arrested, doesn't mean you do not have rights as a US citizen. It is crucial that you have a Los Angeles criminal lawyer before this point to advise you on what to do at this critical point.
Arraignment will require you to enter an initial plea, either guilty, not guilty, or no contest. This initial plea can be used throughout your court case, and there is a strategy to making the plea at this stage, which you should always consult a lawyer on.










Our Client's Success Stories
People v. I. C. – Domestic Violence
Our client was arrested for Domestic Violence, known as PC 273.5. At the initial court date, the District Attorney told us that our client would spend time in jail no matter what. Our firm's attorney's gathered witness statements and assessed the case in detail. After countless meetings with the District Attorney's Office, we were able to have the case completely dropped.
People v. P.M. – DUI
Our client was arrested for DUI. He was incredibly worried that a conviction would cost him his job. Our team tirelessly negotiated with the District Attorney and was able to get the case dropped without even appearing in court. Afterwards our firm was able to seal and destroy the client's arrest record.
People v. P.R. – DUI
Our client was arrested for DUI and was told that if he sustained a conviction, he could be deported from the United States. Our team filed a SERNA motion, attempting to have the case dismissed due to an unreasonable delay caused by the prosecutor's office. The motion was successful, and the client's case was dismissed.
People v. J.M. – Assault W/ a Deadly Weapon, Multiple Gun/Drug Charges
Our client was arrested for Assault with a Deadly Weapon, Negligent Discharge of a Firearm as well as multiple drug charges. The case had spanned multiple court hearings and the District Attorney's Office wanted client to plead to a strike and serve three years in prison. Our attorneys were able to get the case dismissed at Preliminary Hearing for lack of evidence.
Manshoory Law Firm Specializes in the Following Criminal Defense Areas in
Los Angeles
Testimonials
What our clients are saying
Do You Need a Lawyer if You are Going to Plead Guilty?
Yes.
You should have an attorney before you plead guilty. Before you enter a plea, you have bargaining power that can be used to reduce the charges against you or even change your please to "no contest" which has different ramifications.
Never give up your rights without knowing all your options, even if you are guilty. An attorney may find loopholes or weaknesses in the case that will work to your advantage. Once you plead guilty, you lose many of your rights and leverage you could have used to reduce the charges or even have them dismissed.
An attorney will know how to request a plea bargain that you're likely to get which will reduce the penalties or time you'll serve. If your actions harmed someone, a guilty plea may allow them to win a civil suit against you on top of the criminal charges.
Is there a difference between a felony and a misdemeanor charge?
Yes.
Misdemeanor charges are considered minor in comparison to felonies although some misdemeanors are serious, such as DUIs. Misdemeanors are punishable by up to one year in jail, fines of up to $1,000, community service, and various types of rehabilitation programs to address substance abuse and anger control problems.
Felonies carry harsher penalties and are subject to the three strikes law discussed later.
What is the difference between a dismissal and an expungement?
California allows a defendant who has fulfilled the conditions of probation, whether by the lapse of time or due to early dismissal, the possibility of petitioning for a certificate of rehabilitation and pardon. The defendant is not allowed to do this if they are currently charged with a crime, on probation for another crime, or serving a sentence for another crime. If the defendant's petition is granted, the record will be expunged.
Although California Penal Code 1203.4 describes the process, it is complicated and best done with the assistance of an experienced criminal attorney.
What type of crimes does your firm handle?
Crimes against children
Child abuse
Child porn
Child molestation
Crimes against another person
Cyber stalking
Domestic violence
False imprisonment
Restraining order defense
Driving violations
Driving without a license
Suspended license
Drug crimes
DUI in association with
Death
Commercial license
Drug offense
Multiple offenses
Wet reckless charge
Juvenile and adult Marijuana
Public intoxication
Under 21 DUI
Federal defense
Fraud/Contract Fraud
Embezzlement
Identity theft
Welfare fraud
Investigations
Criminal background check
Investigations
Trial preparation
Probation
Probation & Violations
Probation Modification
Early termination of probation
Expungement
Professional drivers
Bus & Taxis
DUI – Uber driver
Property Theft Crimes
Public crimes
Contracting without a license
Record Repair Center
Sex crimes
Indecent exposure
Prostitution/Solicitation
Sexual assault and battery
Sex crimes
Sex Trafficking
Violent/Homicide Charges
Murder charges
Violent crimes
Warrants
White collar crimes
Misdemeanor and Felony Consequences
What should I expect from a criminal defense lawyer?
Your criminal defense attorney should have experience defending clients in criminal cases that go to trial and be able to negotiate and investigate on your behalf to provide you with the best possible legal defense.
Your attorney should have time to assist you with your case and gather information that will aid your case. Experience defending clients in the same court where your trial will be held is preferred. This includes professional relationships with judges, so they know how the judge is likely to rule on various issues that may come up during the trial.
Should I represent myself in a criminal case?
No. Even attorneys use an attorney in the rare situation when they are charged with a crime. If you represent yourself, you are held to the same standards that your attorney would be held to – standards it is very difficult for a layperson to live up to.
The law is complex and a defendant who represents themselves will often overlook opportunities that an experienced criminal defense attorney would use to reduce the charges or even have the case dismissed. The consequences of a mistake can cost you your freedom and significant financial penalties.
What happens if my case goes to trial?
A trial begins with jury selection and ends with a verdict. In between these two steps, evidence is presented by the prosecuting and defense attorney, witnesses testify, and the judge makes decisions about the admissibility of evidence and testimonies.
If you are out on bail, you are required to be in court every day of your trial. If you are incarcerated, you will be transported to the courthouse for your trial.
What should I do if I am falsely accused of a crime?
Being falsely accused of a crime is not a situation you should take lightly. The potential for an adverse outcome is serious. The sooner you hire a defense attorney to work on your behalf, the better situated you will be to prevail. First, do not talk to law enforcement other than to request an attorney. Although you know you're innocent, when you're charged with a crime, they already believe you are guilty. Get an attorney.
Can I get my records sealed? Why is it important?
If you are arrested, it creates a criminal record even if the District Attorney never files charges. Such records may show up in background checks conducted by potential employers.
Under specific situations, you have the right to have your record sealed, which allows you to answer "no" to employment questions about a criminal background. Since we never know when an opportunity will be lost as the result of a background check showing an arrest without a conviction, it is important to seal any record that can be sealed.
Do you have free consultations?
We offer something better than a free consultation. We provide a free case analysis. Contact us today at (877) 977-7750 to begin the process.
How long will the process be?
A defendant has the right to a speedy trial in California. Once arraigned, the case should go to trial quickly per California Penal Code 1382.
| | | | |
| --- | --- | --- | --- |
| | Arraignment | | Trial |
| Misdemeanor | 10 days | | 30 – 45 days |
| Misdemeanor (in custody) | 48 hours | | 30 – 45 days |
| Felony | Weeks or months | | 60 days |
| Felony (in custody) | 48 hours | | 60 days |
What are my Miranda rights?
The Miranda rights include:
The right to remain silent.
To be advised that anything you say may be used against you.
You have a right to an attorney during questioning.
An attorney will be provided for you if you cannot afford one.
If the police do not need to interrogate you to build a case against you, they do not have to give you a Miranda warning. The warning is required before they question you. Do not respond to questions after your rights are read to you without your attorney being present.
What is California's Three Strikes law?
Felonies are serious crimes. In California, felonies are even more serious than similar crimes in other states because of enhanced punishments for some types of felonies and for multiple felony convictions. Under the "one strike rule," certain sex crimes receive enhanced sentences for the first felony. Under the "three strike rule," second felony convictions receive sentences two times longer than the same crime receives for a first offense. Third convictions for violent offenses require a mandatory 25 to life sentence.
If I am convicted of a crime while I am in the United States legally, can I be deported?
Yes.
Immigrants to the United States may lose their ability to remain in the country if they are convicted of or plead guilty to certain crimes. Immigration laws require immigrants to be upstanding members of the community. As a result, departures from this behavior, including crimes of moral turpitude that might not have serious consequences for a citizen, can result in deportation. Crimes ranging from driving under the influence, possession, fraud, larceny, intended harm to persons or property, spousal abuse, assault, and more serious crimes can all lead to deportation.
What Is an Arraignment?
An arraignment is a court proceeding where the criminal charges against a defendant are read and the defendant enters a plea (guilty, not guilty, nolo contendere, etc.).
What Is Bail?
Bail is set by the judge during the period of time before a trial. It may require a monetary bond or other pre-trial restrictions that must be met in order for the defendant to be released until the trial.
An experienced criminal defense attorney can help you make the best of a bad situation.