Uber Driver DUI Defense Lawyer in Los Angeles
In 2017, the California State Legislature changed its DUI laws in an effort to more vigorously prosecute people driving for ride-sharing companies like Uber and Lyft. The new California Vehicle Code section 23152(e) states that it is now illegal to have a .04% blood alcohol concentration while operating a vehicle as a "passenger for hire" (Uber, Lyft, taxi cabs.)
I Wasn't Driving Uber When I Got Arrested in Los Angeles
Most Lyft and Uber drivers are utilizing personal vehicles while they are at work. The risk is that Uber and Lyft require drivers to place the company insignia on their personal vehicles, leading to potentially dangerous confusion.
If a police officer believes that you are driving for your ride-sharing company when he pulls you over, when really you are using your personal vehicle for recreation, it cuts the legal limit for you in half, from .08% to .04%. The risk for DUI arrest has essentially doubled.
Given that a DWI conviction can prevent you from driving for Uber and other rideshare companies, it is essential to fight the charges you are facing with assistance from an experienced criminal defense lawyer.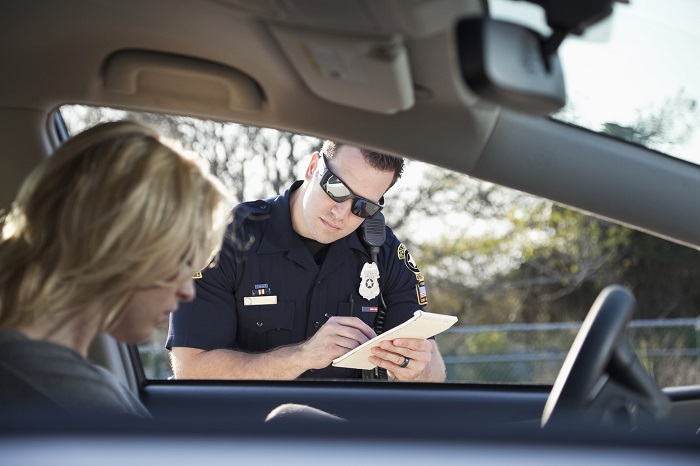 The "Ride-Share" DUI is punished exactly like a traditional DUI meaning that a first-time conviction is a misdemeanor resulting in:
thousands of dollars in fines;
a 2-day minimum/ 6-month maximum jail sentence;
mandatory alcohol education classes
the suspension of driver's license.
Each subsequent DUI conviction is treated more severely, and a fourth DUI conviction in ten years is prosecuted as a felony. If you are a Los Angeles area Uber or Lyft driver who has been arrested for DUI, it is critical you review your case with a knowledgeable DUI attorney right away.
Best practices would be never to drink alcohol before operating a motor vehicle. Particularly if you plan on driving other people around in your professional capacity. Make sure that if you have been drinking, your Uber, Lyft, or other ride-share application are turned off or do not display that you are actively working, as such evidence might be used against you in court.
Also remember, that for any kind of DUI, it is a crime to be at the legal limit (.08%./.04%), so your goal should always be to drive well below it (.07%/.03% or less). Manshoory Law Group has the experience you need in DUI science, litigation, and practice to aggressively defend your rights, your finances, and your good name.
Use our Contact Form or Call Manshoory Law Group today for a Free Consultation at (877) 977-7750.