Resentencing Lawyer in Los Angeles
A resentence is a new sentence issued by the court after the original sentence was found to be void or illegal. If you have been sentenced to prison or jail time in California, you can apply for resentencing. If your resentencing case is pending, the state's new policies may benefit you.
Our resentencing specialists can file a motion on your behalf, and you could have your sentence reduced or revoked within months.
How to File a Motion for Resentencing in California in 2021
In LA County, sentencing guidelines have been relaxed over the last few years, and they can be applied retroactively. So, even if you were sentenced before the rules changed, you could see your sentence reduced or revoked:
If you are serving a sentence higher than you would receive according to current LA County policies, the DA's office will request a new sentence that is consistent with the new sentencing principles.
If you pleaded to manslaughter or were convicted of attempted murder, you can be eligible for resentencing.
If your resentencing case is pending, prosecutors will seek to strike sentence enhancements.
If you have already served 15 years, are over 60 years old, or at high risk for COVID infection, the new resentencing guidelines will likely benefit you.
If you were under 25 when the crime was committed.
Up until now, there was no guarantee that the court would hear your resentencing case because it could issue a summary denial, which means denying your petition outright without explanation. This is no longer possible under current policies.
This is the perfect time to file for resentencing, and our California resentencing specialists are ready to help.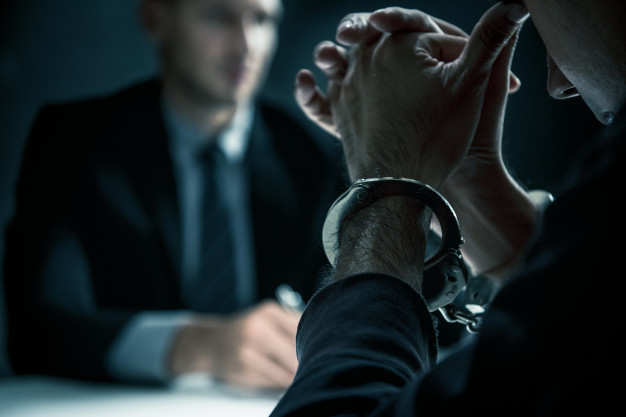 What is Resentencing?
If you have been sentenced for a crime, you can file a motion for resentencing to reduce or modify your sentence. If you are incarcerated, resentencing could result in your release from custody.
If you are on probation, it can serve to relax your probation's terms. Under LA County's new guidelines, resentencing can be used to strike obsolete sentencing enhancements like the three-strikes rule and gang allegations.
Resentencing policies are implemented to facilitate the release of inmates who no longer pose a threat to society. "The sentences we impose in this country, in this state, and in Los Angeles County are far too long," the LADA wrote in Special Directive 20-14.
"​Researchers have long noted the high cost, ineffectiveness, and harm to people and communities caused by lengthy prison sentences; sentences that are longer than those of any comparable nation."
Do I Qualify for Resentencing?
Because the new directive is recent and comprises a wide variety of possibilities, we would advise consulting with one of our California criminal defense attorneys to evaluate your case, even if you don't find your circumstances listed below. According to the DA;
"The ultimate goal shall be to review and remediate every sentence that does not comport with the new Sentencing, Enhancement, and Juvenile Policies."
Sentence Enhancements
If you got sentenced to one or more enhancements, you can file a motion to be resentenced without the additional jail time.
Sentenced Under The Three Strikes Rule
If you were sentenced to double time or a prison enhancement under the three-strikes rule, you can get resentenced to remove the additional time. The three-strikes reform applies retroactively, and the LADA is specifically targeting these cases to rid LA county prisons of people who should have been released long ago.
While resentencing three strikes cases has been available since the 2012 reform, the DA wants to speed up review and start reducing sentences right away.
Plea Deal to Manslaughter, No "Reckless Indifference to Human Life"
Under Senate Bill 1437, if you took a plea deal to avoid the potential consequences of a murder trial, if there was "a prior finding by a court or jury" that you didn't act with "reckless indifference to human life" or weren't a major participant in the felony, you are entitled to have your murder conviction vacated.
The new LADA directive states that anyone who "took a plea to manslaughter or another charge in lieu of a trial. . . is eligible for relief" under Senate Bill 1437.
Attempted Murder Conviction, Natural and Probable Consequences Doctrine
If you were convicted of attempted murder under the "natural and probable consequences" doctrine, you are eligible for resentencing.
This now obsolete doctrine establishes that if two or more people commit a crime and the original crime they had planned changed, some of the participants could be punished for crimes they didn't personally commit.
Crimes Committed Before Age 25
The LADA upholds People v. Franklin, whereby a young offender sentenced to a lengthy prison term must have had the opportunity to present evidence of mitigating circumstances during the trial. If you got a harsh sentence before 25, based on alleged "reckless indifference to human life," you can be eligible for resentencing. The DA stated that:
"a person's age and the 'diminished culpability of youth,' a person's mental illness, or cognitive impairment, or a person's intoxication is relevant to the determination whether a petitioner meets the standard of 'reckless indifference to human life.'"
Expedited Review of 20,000-30,000 Cases with Out-of-Policy Sentences
The DA will immediately start reviewing cases for resentencing in the following categories:
"People who have already served 15 years or more;
"People who are currently 60 years of age or older;
"People who are at enhanced risk of COVID-19 infection
"People who have been recommended for resentencing by the [California Department of Corrections and Rehabilitation];
"People who are criminalized survivors;
"People who were 17 years of age or younger at the time of the offense and were prosecuted as an adult."
Life Sentences
If you were sentenced to life in prison, you may be eligible for resentencing under one of the categories listed above. If you are in line for a parole hearing, the DA's new directive is very good news for you.
The LADA will support "the grant of parole for a person who has already served their mandatory minimum period of incarceration" unless the CDCR has determined that the inmate "represents a 'high risk for recidivism." In these cases, the DA may take a neutral position.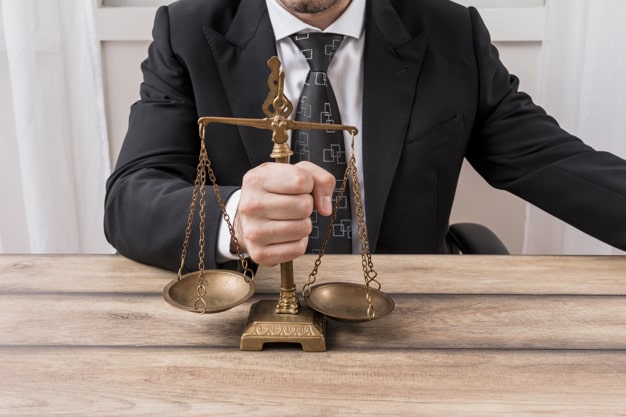 What Happens If My Resentencing Case is Pending?
The DA has clarified it will move to strike sentence enhancements and will rarely oppose resentencing petitions in the types of cases listed below.
To learn if your case qualifies, consult with one of our attorneys.
"Habeas corpus cases.
"Cases remanded to Superior Court by the Court of Appeal or Supreme Court.
"Cases referred to the Superior Court under Penal Code section 1170(d)(1).
"Cases pending resentencing under Penal Code sections 1170.126, 1170.127, 1170.18, 1170.91, and 1170.95.
"Cases pending under Penal Code section 1170(d)(2).
All cases where the defendant individual was a minor at the time of the offense.
Any other case that may be the subject of resentencing."
What Is The Statute of Limitations for Resentencing?
In the case of post-conviction habeas corpus petitions, there is no statute of limitations in California. However, courts recommend they should be filed without delay, and in the case of death sentences, you must file within 90 days after the deadline to file the appellant's reply brief.
If you pleaded guilty or non-contest, you have 180 days to withdraw your plea. After that, you must file a motion for resentencing.
How Much Does It Cost to File for Resentencing?
Our attorneys charge a very reasonable flat fee.
Because the resolution of these cases can take several months, we offer to resentence on a flat rate basis, so the delay does not incur unnecessary costs for the client.
How Long Does It Take to Get Resentenced?
The new directive vows to speed up the process, but there are thousands of cases in the pipeline, and we anticipate the surge in resentencing cases will impact the speed of resolution. Typically, resentencing could take between one month and one year, but the majority of cases may be resolved in 3-6 months.
What Are the Benefits of Resentencing?
The new directive will greatly benefit defendants who received multiple sentence enhancements, such as gang allegations or three strikes. For many of them, it could mean early release.
How Does the Resentencing Process Work?
After you hire one of our experienced defense attorneys, they will notify the DA and the court about their intention to get you resentenced. They will then likely have to draft a motion, get the matter onto the court calendar, and order you out for the set date.
Ideally, you would get resentenced on that very first court date. The DA is committed to not opposing sentence reductions in a variety of cases, and we anticipate that once we get to court, the process will be rather smooth.
What Is The Success Rate of Resentencing?
If you qualify based on the new directive, there won't likely be much pushback from prosecutors in terms of agreeing to resentence you.
We have to wait and see how the new guidelines play out in real life, but the DA's office seems exceptionally committed to reducing sentences and releasing inmates who have suffered a harsh punishment.