More than half of defendants in criminal cases plead guilty to their charges, and if you have never been formally accused of a crime, you might wonder why so many people plead guilty.  Cases where defendants plead guilty to crimes they did not commit happen much more often than you might imagine.  In some cases, defendants plead guilty because police, prosecutors, or even public defenders bully them into it, such as by convincing them that the jury will never believe them even if they tell the truth or that the judge will never allow the defendant's attorney to present evidence that indicates the defendant's innocence, or at least casts doubt about the defendant's guilt.  In other instances, though, a defendant pleads guilty to a crime, because the crime they actually committed is even worse, and through a plea deal, the prosecution agrees to drop other charges if the defendant pleads guilty to the lesser crime.  Likewise, the sentences tend to be lighter in cases where defendants plead guilty than those where they are convicted at trial.  If you have been offered a plea deal for a drug offense, or if you want to know if it is possible to seek one, contact a Los Angeles drug crimes defense lawyer.
Victorville Man Gets Plea Deal After Drug Bust
In December 2021, Ismael Barbosa was staying at the Extended Studio Hotel at Victorville, and police began to suspect that he was selling drugs out of his hotel room.  ON December 22, police executed a search warrant of Barbosa's room, and they found two firearms without serial numbers, as well as fentanyl, methamphetamine, ammunition, drug packaging materials, and large amounts of cash.  Barbosa was not in his room at the time; he was out driving, and police pulled his car over at a traffic stop and arrested him.
After the arrest, prosecutors charged Barbosa with transporting and selling controlled substances and possession of a firearm by a convicted felon. Barbosa pleaded not guilty to those charges, but after prosecutors offered him a plea deal, he withdrew his plea of not guilty.  In January 2022, he pleaded guilty to possession of a controlled substance while armed with a loaded firearm.  A judge sentenced him to two years of incarceration in the California Institution for Men in Chino.  Before entering the plea of no contest, Barbosa, 28, had been at the High Desert Detention Center in Adelanto.  The judge had set his bail amount at $150,000, but Barbosa did not post bail.  The Daily Press website did not specify when, if at any time during his sentence, Barbosa will become eligible for parole and whether the time he spent in jail before his sentencing will count toward his sentence.
Contact the Manshoory Law Group About Drug Crimes Defense
A Los Angeles criminal defense lawyer can help you if you are being accused of possessing or distributing controlled substances.  Your initial consultation is always free, so contact us at Manshoory Law Group in Los Angeles, California or call (877)977-7750 to discuss your case.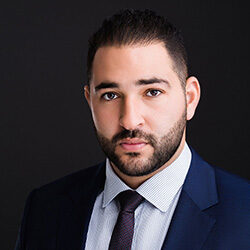 Latest posts by Shaheen Manshoory
(see all)