What is a Credit Score?
A credit score is a numerical representation of your credit worthiness. There are three main credit reporting bureaus that calculate and report your credit score. Potential lenders, employers, landlords, and others who you authorized to obtain a credit check use your credit score to make decisions about whether to lend you money, rent an apartment to you, or offer you a job.
| Score | Quality of Score |
| --- | --- |
| 800 – 850 | Exceptional |
| 740 – 799 | Very Good |
| 670 – 739 | Good |
| 580 – 669 | Fair |
| 300 – 579 | Very Poor |
Your credit background check represents your borrowing and repayment history, debt to loan ratio, income, and net worth. The number of open accounts you have and their borrowing limits also play a role it also will determine whether you will be able to get an auto loan. Even if you have not used the available credit, lenders will factor in your ability to use open lines of credit.
How long you've had credit accounts, whether you pay on time or pay late, or miss payments affect your score. If you have a bankruptcy, lien, repossession, or eviction it will impact your score.
At its essence, the credit score from your credit background check is a shortcut used to determine your creditworthiness.
When Will You Get a Criminal Background Check?
A credit score and a criminal background check provide different information. Criminal background checks can be done without your permission by almost anyone who is interested except employers, potential employers, creditors or landlords, and insurance companies. Someone you've asked on a date can run a  background check on you if they have your name and date of birth.
When an employer or other party with restricted access wants to run a background check, they must obtain your permission and disclose to you how it will be used. A credit score and background check are different reports. An employer cannot discriminate against you by running your background if they don't run background checks on other employees.
Some states have implemented "ban-the-box" laws that prohibit potential employers from asking if you've been committed of a crime on the application. These laws do not prohibit background checks after you have been interviewed.
If an employer or other restricted party makes an adverse decision based on your background check, they must advise you of what was in the report. Or if an insurance company orders an investigative background check, which is one where they interview neighbors and acquaintances to learn about you, your habits, and your character, you have a right to a description of the report.
If you attempt to get a job in financial services or other occupations where you are placed in a position of trust, expect that a background check will be done. Many companies run background checks on employees who would go into customers' homes because they can be held liable for crimes employees commit when their job gave them access to homes, businesses, and occupants who were victimized.
Insurance companies are prohibited from hiring felons unless an exception is made, which sometimes requires the state's Commissioner of Insurance to grant an exception. Some states with this law do not have a procedure for obtaining an exception.
Together, your credit and background check provide information that determines the types of opportunities you'll be offered.
Your criminal history, education, and other information that relates to your behavior or character, including the results of pre-employment drug tests, can be included in a background check.
Criminal cases are public records. Unlike your credit report, you do not have an expectation of privacy. However, there are restrictions on how the information in your background check can be used by potential employers, current employers, and lenders.
Will Criminal Background Affect Your Credit Score?
While your incarceration will affect your credit score if you have bills you are unable to pay while you are in jail or prison, if you are able to pay your bills while you are incarcerated, the credit score will not hint at what they'd find in your background check. When you hire the best criminal defense attorney in Los Angeles has to offer, your chances of a criminal conviction decline.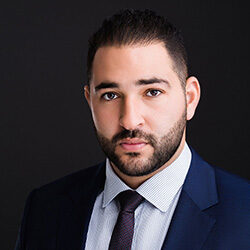 Latest posts by Shaheen Manshoory
(see all)