The overdose death of Los Angeles Angels starting pitcher Tyler Skaggs in 2019 has resulted in one arrest. The former Los Angeles Angels public relations employee, Eric Kay was arrested and brought up on federal drug charges related to the death of Skaggs. Kay allegedly was distributing fentanyl, and he was charged in Texas for his role in Skaggs drug overdose death.
At the time of his death, Skaggs was 27. The Los Angeles Angels were on the road playing the Texas Rangers when, in July of 2019, Skaggs was found dead in a Dallas hotel room. According to a toxicology report, the cause of death was an accidental overdose of a toxic mix of alcohol, fentanyl, and oxycodone. Kay told the DEA that he did give opioids to Skaggs for a long time, many years. He also said that he witnessed Skaggs snort crushed pills the night before his death.
What are the Dangers of Fentanyl?
Fentanyl is an extremely strong painkiller and a synthetic opioid. It can only be legally obtained through a prescription. When an individual has suffered from chronic pain, fentanyl can be a drug that doctors will prescribe if other alternative pain management medicines don't work. It is also often used for pain a person endures when they are nearing the end of their life.
When fentanyl is obtained illegally, a user may combine it with other substances which can prove not only toxic but fatal. Alcohol is one of the dangerous substances that does not mix well with fentanyl. When combined, nervous system issues can arise such as excessive drowsiness, dizziness, inability to focus, and poor judgment. Lowered blood pressure, struggling to breathe regularly, fainting, coma, and death are all a potential result of combining this drug with alcohol.
There were over 31,000 deaths from the use of synthetic opioids in 2018 according to the Centers for Disease Control and Prevention. These deaths did not even count methadone use. There is no other opioid that has caused such demise in life as that of synthetic opioids. Fentanyl is so strong it can be as much as 100 times more potent than morphine.
When a person is struggling with an overdose of fentanyl, a medical professional will turn to naloxone to help. Because of the increase in opioid deaths across the nation, some states decided to make naloxone more readily available to consumers by not requiring a prescription for it. This allows an individual witnessing an opioid overdose to more readily go to obtain the treatment without fear or resources to do so. It also allows individuals to carry it in case they are with a person vulnerable to overdose.
Have You Been Arrested in Los Angeles and Need Legal Representation?
When you have been charged with a California drug crime, you need the most experienced and knowledgeable legal representation that understands and knows every possible program or class that is available to help you stay out of jail. Shaheen Manshoory and his associates are up-to-date on the law and the available resources that can be utilized to help you get the treatment you need while avoiding a prison sentence. The Los Angeles drug crime defense attorneys at the Manshoory Law Group, APC are laser-focused on criminal defense. We are well-known and respected for our proven track record of success helping those who have been arrested for a crime in California reduce jail time or eliminate it altogether.
The attorneys at the Manshoory Law Group, APC are here to speak with you anytime, day or night, and any day of the week when you need effective California criminal defense. Call the Southern California criminal defense lawyers at the Manshoory Law Group, APC at 877-977-7750 so we can evaluate your case and put together a strong defense strategy on your behalf.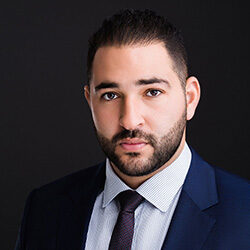 Latest posts by Shaheen Manshoory
(see all)