We are proud to be named one of the top 16 Best Criminal Defense Law Firms in Los Angeles by Expertise.com. During their review process to determine the best criminal defense lawyers in Los Angeles, Expertise.com reviewed almost 3,000 firms (2,780). They eliminated 1,106 from consideration before curating 1,674 firms and selecting the 16 best criminal defense attorneys in Los Angeles.
It means a lot for Manshoory Law Group to be included on this hand-picked list of just 16 law firms in Los Angeles. Expertise.com used twenty-five variables in their scoring process from five critical areas to determine the best law firms in Los Angeles.
Reputation
Reputation is evaluated based on the experiences of actual customers who engaged the firm's services.
Credibility
Credibility requires a solid foundation including licensing, accreditations, and awards won by the attorney or firm.
Experience
Experienced attorneys have the upper hand when it comes to winning and settling cases and knowing when to pursue each course of action. Experience is rated on both the education, including continuing education, and actual experience.
Availability
There is nothing worse than an attorney who isn't available when you need help. Availability also includes being approachable. Legal matters can be difficult to talk about. An attorney who makes it comfortable to disclose sensitive information with confidence can ease some of the stress of dealing with legal matters.
Professionalism
Professionalism should be a cornerstone of any law firm, but that's not always the case so Expertise.com includes rating the firm based on the respect of clients, peers, and the bench. Attorneys must be honest and reliable to earn a reputation for professionalism.
Manshoory Law Group worked hard to earn the trust and respect of our clients that led to being named one of the top 16 law firms in Los Angeles. Our goal is to continue providing that level of service and satisfaction to every client.
Our practice areas include criminal defense for both state and federal crimes. We serve clients who speak English or Spanish. If you have been wrongly accused of a serious crime such as homicide, sex crimes, crimes against children, or drug crimes, we can help. We also handle contract fraud, theft, property damage, driving violations, and cyberstalking charges.
If you need assistance with a legal matter involving any of our areas of practice, contact us by (877) 977-7750. We will do our best for you.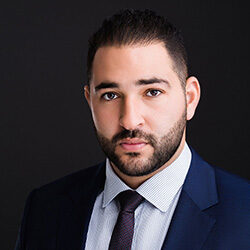 Latest posts by Shaheen Manshoory
(see all)