Shopping online is convenient, but often there is a side you don't see to the stuff you buy from the Internet.  Ecommerce boutiques where every item comes with a thank you note signed by the person who crafted the item are the exception to the rule.  It's possible to buy consumer products dirt cheap on Amazon and similar sites, but those leggings or scented candles you are buying for pennies could be someone's desperate attempt to recoup their losses after a failed multi-level marketing venture. 
Even worse, the consumer goods you are buying for chump change could be stolen merchandise.  An Orange County woman is currently facing felony charges after allegedly stealing hundreds of thousands of dollars of merchandise from retail stores with the intention of reselling it online.  If you are facing criminal charges for stealing merchandise from stores, contact a Los Angeles theft crimes defense lawyer.
When Is Retail Theft a Felony?
Stealing from retail stores seems harmless compared to, for example, stealing valuable items from people's houses or cars, but the criminal penalties for theft depend as much on the value of the items stolen as on where they were before you stole them.  If you steal many thousands of dollars of merchandise from a retail store, you could get felony charges, and if you are convicted, you could get a prison sentence.
For example, Ekaterina Zharkova from Costa Mesa could face a sentence of nine years and two months in prison if she is convicted of all the charges against her; she has been charged with four felony counts of grand theft, seven misdemeanor counts of petty theft, and one felony count of receiving stolen property. 
In the weeks leading up to Thanksgiving, she went to several TJ Maxx and Nordstrom Rack stores in Orange County, entering the store with empty shopping bags and leaving with the bags full but without paying.  On November 23, she got caught walking out of a Nordstrom Rack store with merchandise she had not paid for, and she posted her $60,000 bail two days later.
Prosecutors allege that Zharkova stole approximately $328,000 of merchandise bearing brand names such as Gucci, Prada, and Jimmy Choo.  She would allegedly resell the stolen items on high-end consignment websites.  This is not Zharkova's only pending case, though.   She also has other grand theft cases in Los Angeles and Orange County, as well as possession of burglary tools case.  Regarding the latter case, she missed a scheduled court appearance on December 10, and there is currently a warrant out for her arrest.
Contact the Manshoory Law Group About Theft Crimes Defense
A Los Angeles criminal defense lawyer can help you if you are being accused of petty theft, grand theft, or receipt of stolen property.  Your initial consultation is always free, so contact us at Manshoory Law Group in Los Angeles, California, or call (877)977-7750 to discuss your case.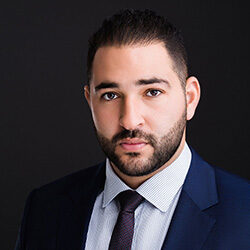 Latest posts by Shaheen Manshoory
(see all)