Being charged with a crime can be a harrowing experience. Once the initial shock of the arrest and arraignment settles, the suspect must now come to terms with the possibility that he/she could face time in prison.
In some instances, the criminal justice system does provide certain suspects with an alternative if convicted – probation. Retaining the services of an experienced criminal defense attorney, and especially one well-versed in the details of California's probation system, can be instrumental in reducing the penalty for a criminal conviction from a prison or jail sentence to probation.
Recently, a former Diablo Valley College philosophy professor, who was charged with four counts of felony assault with a deadly weapon, causing great bodily injury, in an attack at a Berkeley protest last year, accepted a deal for three years of probation.
A discussion of California's probation system, generally, and how it can be used to the benefit of those charged with a crime under California's new bail system, will follow below.
Probation, Generally
If an individual is convicted of a crime in California, whether due to a plea of guilty or a verdict from a jury, the judge has a great deal of discretion in deciding the individual's sentence, including ordering probation. Thus, although California law authorizes the judge to sentence a convicted individual to the maximum prescribed penalty for the crime for which he/she was convicted, the judge also has the authority to suspend a prison or jail sentence for a misdemeanor or a felony, and grant probation instead.
Essentially, probation is a rehabilitation-based program that gives the convicted individual the opportunity to complete his/her sentence within his/her community under what is typically referred to as a conditional release. Upon successful completion of the terms of the probation order, the convicted individual will then return to court, at which time the judge will dismiss the individual's plea of guilty, or set aside the jury's verdict.
In California, there are two types of probation – summary, or informal, and felony, or formal. The primary difference concerns oversight. In summary probation, the convicted individual serves according to the terms of his/her probation without supervision by a probation officer. In felony probation, the convicted individual is required to periodically report to, and be supervised directly under the authority of, a county probation officer.
In terms of the parameters of the probation order, again, this is left up to the judge. The length of the probation that can be ordered is only limited to the maximum time a sentence for the convicted criminal is required, although, typically, most probation terms hover around five years. Other aspects of the probation order, such as community service, are left up to the discretion of the judge, and an experienced attorney can help craft an appropriate probation order.
Probation Under California's Bail System
As recently mentioned, California scrapped its cash bail system in an effort to alleviate its impact on convicted individuals of lesser financial means. In practical effect, this new law may transfer more convicted individuals into California's probation system.
Specifically, pursuant to the new law, upon a determination that a suspect is a medium risk, courts will have the discretion as to whether the suspect remains in jail until his/her trial, or is to be released until the trial. An experienced criminal defense attorney could potentially push the judge to issue a probation order in exchange for a guilty plea at the arraignment or ask the state to support probation over jail/prison time.
Hire A Criminal Defense Attorney
If you have been charged with a crime, please contact the experienced criminal defense attorneys at Manshoory Law Group, APC as soon as possible. Experience and expertise are invaluable for your criminal defense.
The attorneys at Manshoory Law Group, APC have immense knowledge of criminal law, including California's probation system, and will work to devise a strategy and present the best case for you. Attorneys are available 24/7 to take your call. Contact us today for an initial consultation.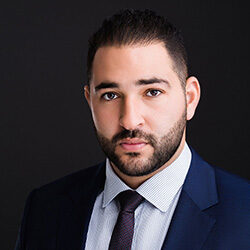 Latest posts by Shaheen Manshoory
(see all)