On July 16, three New York residents were arrested in La Quinta, California.  They were suspected by the authorities of the Riverside County Sheriff's Department to have committed multiple credit card fraud activities.  The arrests happened around 10 p.m. at the Home Depot located at the 79-900 block of Highway 11. The Desert Sun has reported that Claudine Boston, 22; Musilimot Oniga, 20; and Patrick Howard, 22 were arrested at the home improvement store.
According to authorities, the trio was stopped and held for credit card fraud as well as theft at multiple Home Depot stores across Coachella Valley, Riverside County, Orange County, as well as Los Angeles County.  The authorities had a search warrant for their hotel room as well as their vehicle where stolen property valued at $1,500 was found. Additionally, equipment used to make fake credit cards was also found in their personal property.
The three were taken into custody, but have since been released, according to jail records.  They are expected to be back in court on September 10.
Credit Card Fraud Penalties in California
This type of crime can be considered white-collar, which comes with very expensive fines as well as a decent amount of jail or prison time.  The factors that contribute to the severity of penalties for such crimes include:
Details of the crime(s)
The criminal history of the offender(s)
These factors can be the difference between being charged with a misdemeanor versus a felony.  In some circumstances, there are instances of fraud not only being subject to state prosecution but also federal prosecution.  What this means to the offender is that there are heightened chances for increased penalties.  Under US Code, Title 18, Part 1, Chapter 47, Section 1029 an individual who commits fraud can be looking at up to 20 years in prison.
 Criminal Fraud Defense in California
Individuals charged with fraud have options if they employ the experienced guidance of a Los Angeles fraud attorney from the Manshoory Law Group, APC.  A skilled attorney from our firm can build a solid case for you.  We can establish reasonable doubt helping you reduce or eliminate such harsh penalties.
When you are in need of a Southern California criminal defense attorney, our team at the Manshoory Law Group, APC can give you the backing you need to help you with your case. If your fraud also doubles as a federal offense, you don't have time to waste.  You will need support immediately and our team of California federal defense attorneys is here 24/7 to answer all your questions and discuss your experience.
You don't have to worry about the financials when you are looking at serious trouble with the law because our consultations are always free.  When you enlist our services, we also offer flexible payment plans that can meet everyone's monetary abilities.  Don't face the criminal justice system alone. An attorney from our team of Los Angeles criminal defense attorneys can help. Call our resourceful criminal defense attorneys immediately at 877-977-7750.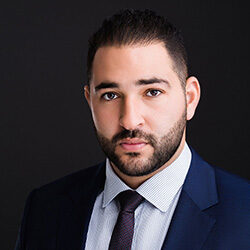 Latest posts by Shaheen Manshoory
(see all)