Ivan Hernandez, 23, is facing one count of murder and was charged on Tuesday for the killing of a University of Southern California music student.  Earlier this year, there was a robbery attempt that resulted in the death of a USC student.  According to the Los Angeles County District Attorney's Office, Hernandez is suspected of being an active gang member.  The arraignment for Hernandez was set for the afternoon of Tuesday, July 2.
On March 10, Victor McElhaney, 21, was fatally shot about one mile off of campus.  On June 28, Hernandez was arrested and held on $2 million bails for the crime.  Should Hernandez be convicted of the murder of McElhaney, he faces life in prison without the possibility of parole or he could even face the death penalty. It has not been reported at this time if prosecutors are going to seek the death penalty.
The Victim
After the shooting took place, McElhaney was taken to the hospital in critical condition.  He later died in the hospital of his injuries.  Lynette McElhaney, an Oakland City Councilwoman, is the mother of the deceased victim.  She made a statement Tuesday thanking Los Angeles police during an intense and emotional press conference.
Victor McElhaney was studying jazz at the Thornton School of Music.  He was active in the university's community as a member of USC's Center for Black Cultural and Student Affairs.  He was also a well-respected and loved mentor for young musicians and taught at the Oakland Public Conservatory of Music.
The Death Penalty in California
In the state of  California, capital punishment is legal, but in 2019 Governor Gavin Newsom halted executions through an official moratorium.  There was a period of time when executions were outlawed.
Eventually, Californians voted to reinstate Proposition 17 which re-established the legality of the death penalty.  As of 2018, there were 744 inmates on death row.  The Governor's moratorium will result in the closing of the death chamber at San Quentin State Prison.
Murder Charges in California
Those who are facing the serious charge of murder are likely looking at a significant amount of time spent in prison if not the entirety of their life. These charges are not to be taken lightly and when it comes to an individual's life, nothing is more essential than experienced legal representation.
The murder and criminal defense attorneys in California at the Manshoory Law Group have the extensive training and focus on criminal defense that you need in order to mount the most strong and successful counter to those charges.
When it comes to your life, there is no room for error.  The Southern California criminal defense attorneys at Manshoory Law Group are advocates for residents in the Los Angeles area and we have a successful track record of protecting our client's futures. Everyone has rights, even those who are accused of murder.
Do not wait to call us for help with your case at 877-977-7750. One of our resourceful criminal defense attorneys will provide you with a free case analysis regarding your specific situation.  Our team of persuasive and effective Los Angeles defense attorneys will fight aggressively on your behalf.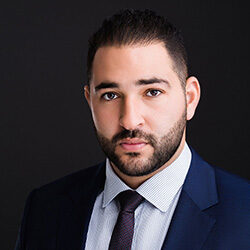 Latest posts by Shaheen Manshoory
(see all)